Sossusvlei - my favorite place.
Africa is the ultimate adventure travel destination. It's got everything an adventurer could ask for - dilapidated infrastructure, poor transportation, crafty scams and violent crime. Most of the travelers I've met were robbed at some point during their African adventure. Even some locals who were born and raised there had stories to tell. Nairobi being my initial landing point (many call it Nairobery for a reason), I was extra cautious. That initial apprehension remained with me for the duration of the trip. I might have missed on some excitement, but at least I survived Afraica without being robbed. If one remains vigilant about his surrounding, Africa can be a great travel destination. I still dream of going back there, hopefully on a motorcycle.
This bungalow was the most memorable place I stayed. It was situated at the edge of a jungle and I could enjoy loud noise throughout the night.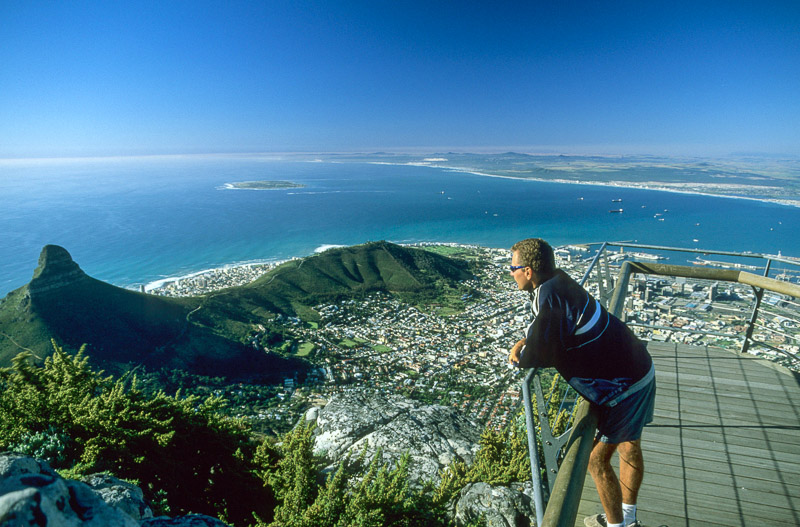 Breathtaking view from atop the Table mountain high above Cape Town.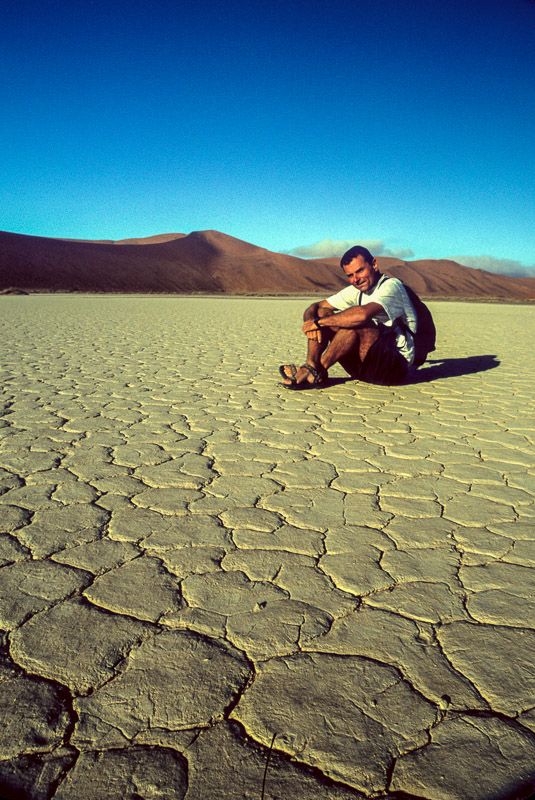 Cracked bottom of the dry lake surrounded by sand dunes.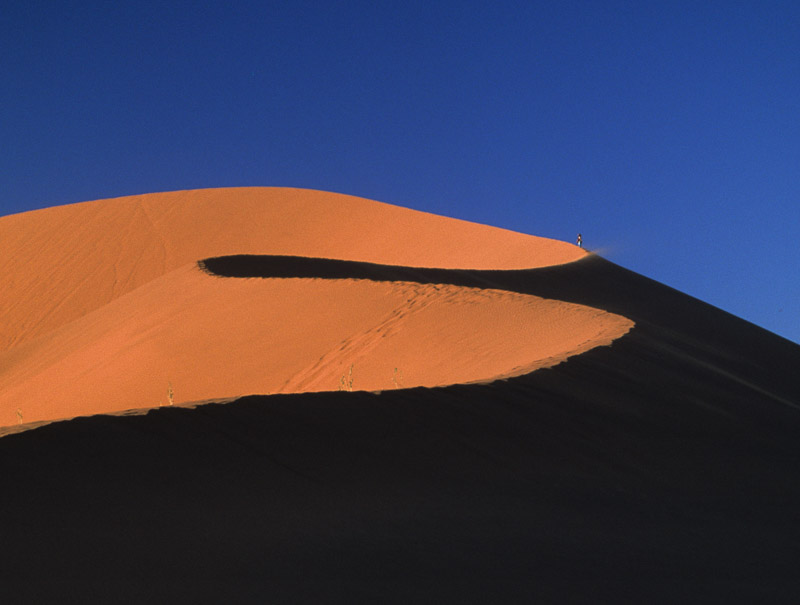 This sand dune may not look so big, until you notice tiny peson climbing it.
Setting sun casts long shaddows on wind-shaped sand.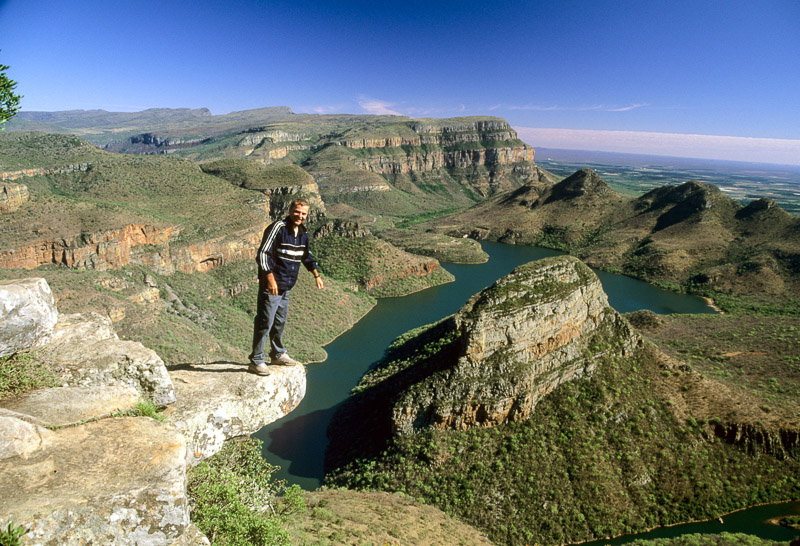 A famous spot in the mountains of S. Africa.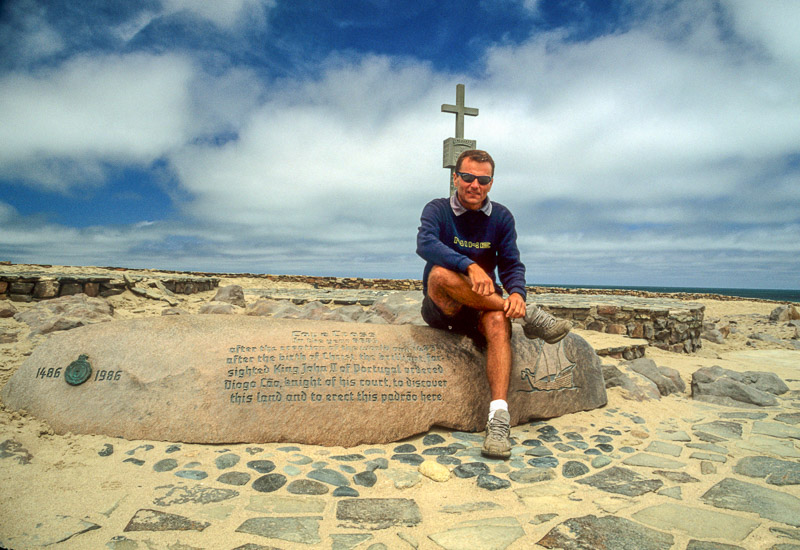 A cross erected by Portuguese explorers.
Southern-most point of the African continent - where the oceans meet.
Gorge swing near Victoria falls. It was fun, buffet-style adventure. Pay once and jump as many times as you want. If you set a new record for the number of jumps, you get a t-shirt. I got one :)
About to be let free fall into the gorge. You can choose different positions - facing forward, backward, be pushed, be let go. The last oen was my favorite because I had no control over the moment I would start falling.
Victorial Falls, in dry season. Even with low flow of water, they are quite impressive. Rafting trip starts just below the falls.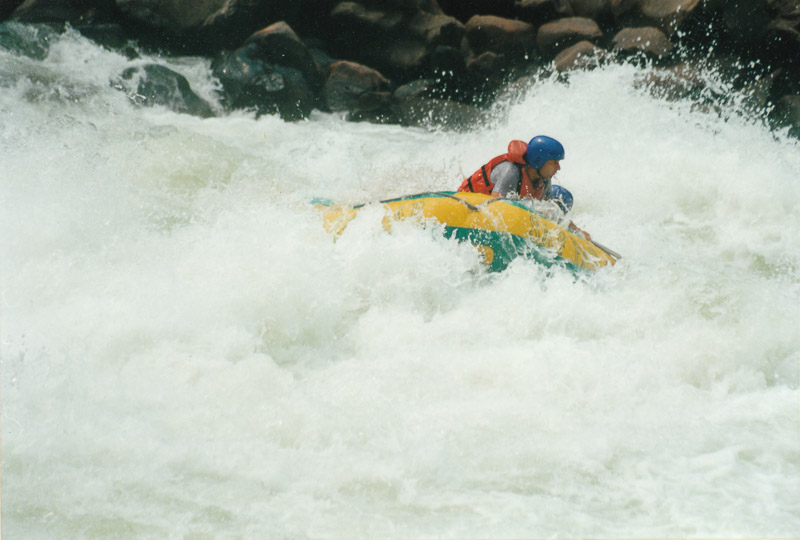 Rafting Zambezi and Nile rivers were two must do items on the bucket list.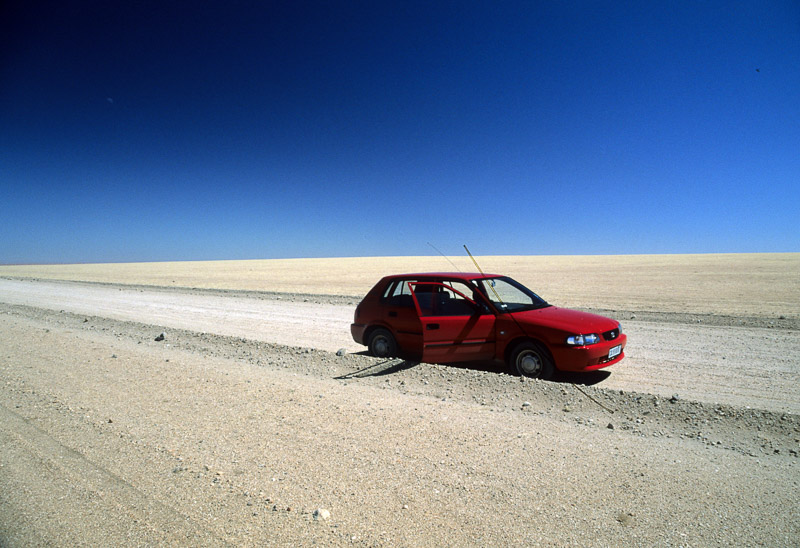 They say in Kalahari desert, it rains once in maybe 10 years. One of the driest places on earth. Nowhere else have I seen such a void. The only vegetation are some living forms between mushrooms and plans (no roots), being blown around by the wind. The only moisture they get is from the air.
The first time I stood at the Equator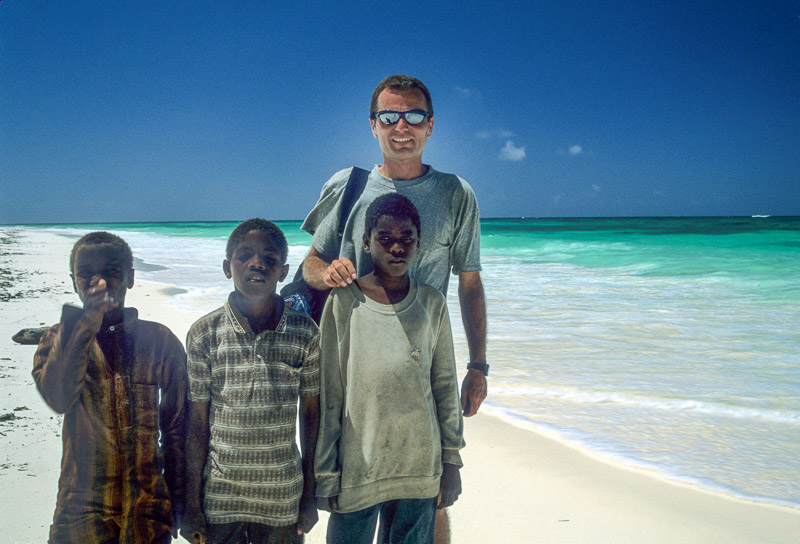 Local kids appeared out of nowhere when I stopped to take a photo on Pemba island.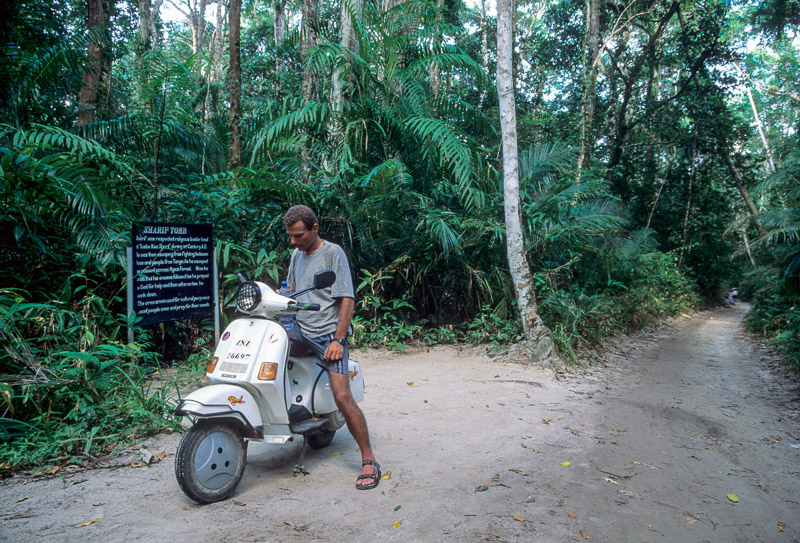 Scooter is the best way to get around Zanzibar. There aren't many roads, but locals use beaches as roads.
When in Africa, one has to go on a safari and harass the wildlife.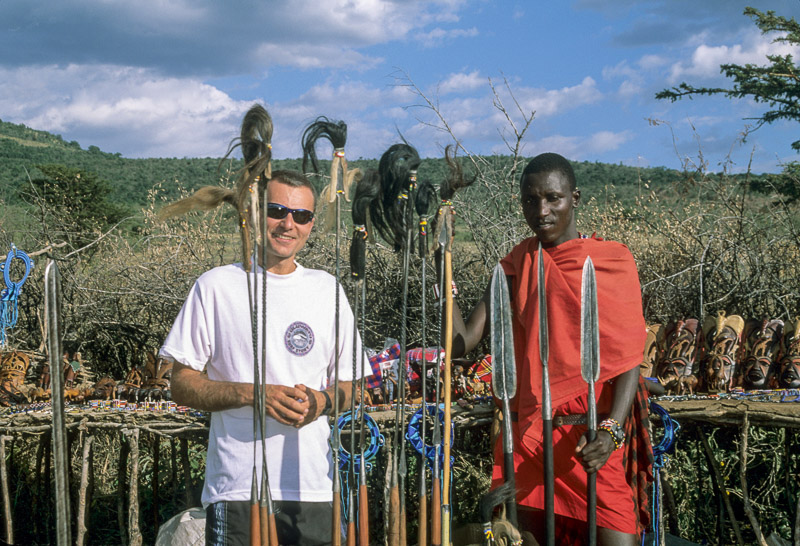 Maasai people are mostly herders, but posing with tourists produces bigger income.
Trying to find some shade while waiting for the next tourist group to arrive.
No rain, but there is a rainbow.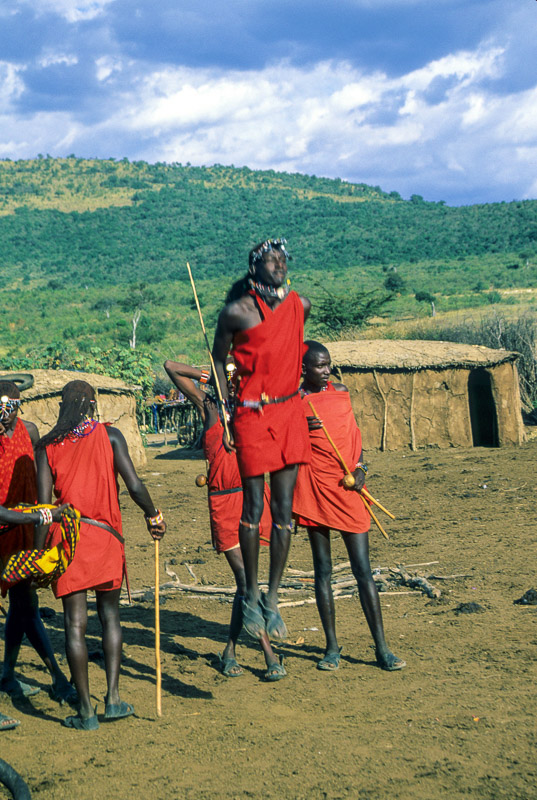 Maasai dancers can jump really high.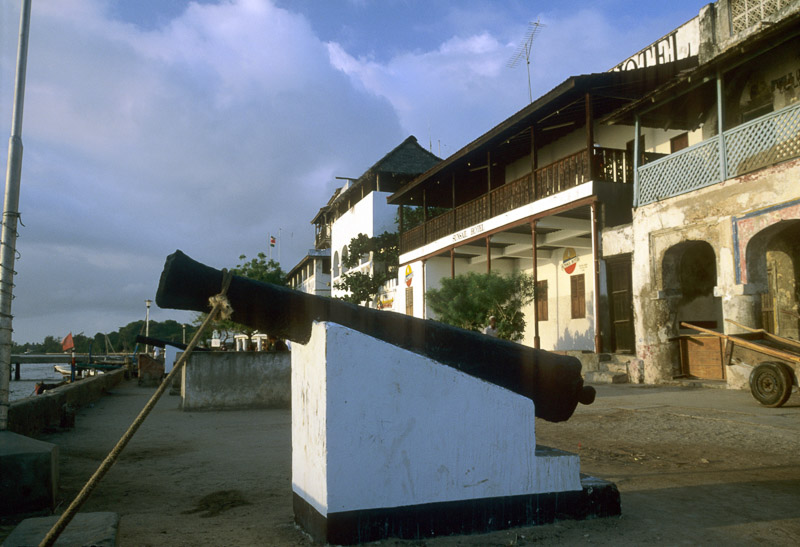 Colonial buildings on Lamu island. A word of warning: when you get off the boat, aggressive "helpers" will follow you to the hotel of your choice and the owners WILL charge you extra and give money to the unscrupulous helpers. The only other place in the world where I've experience something similar was in Guilin in China.
Tranquil restaurant on the west side of Zanzibar.