Europe Travel
By Bus, Train and Boat
​
Interrailing with a large backpack - young and dumb.
Europe has an excellent railway network. It is not the cheapest but it is the most convenient and comfortable way to travel around Europe. Stations are usually in the most central parts of cities. Departures are fairly frequent and delays not that common (well, that depends on the country).
For longer distances, there are overnight trains. After visiting one city, board a train, get a good night rest and wake up in the next city.
For the residents of European countries various rail passes are great deals. For people from other countries, while not as cheap, passes are still much better option than buying tickets on the spot.
Buses are not as comfortable or convenient but they can be dirt cheap especially if one plans ahead.
With the proliferation of discount airlines, air travel can be very cheap too, but it is the most inconvenient way to get around Europe.
Much older and somewhat wiser - small backpack for a month of travel. Most people start like I did, with huge backpacks, mostly filled with dirty, smelly clothes. Then, over years, realize that what other have been telling them all along is true - the less luggage, the better traveling experience.

​
No tourist can miss this shot.
Luxembourg fort has never been conquered.
The famous base-jumping spot in Norway.

​
Copenhagen's famous dockside houses.
Italy is a great country to visit. Thousands of years of history, good value on accommodation and food, varied scenery and very cool people.
Vatican guard. Seriously? Nothing more solemn for the Holy city?
Florence, the birthplace of the Renaissance.
Cinque Terre, best visited by train. Italian railways sell a pass for visiting villages of Cinque Terre from La Spezia for about 10 euros for one day pass. Use trains and avoid high parking fees.

​
The Milano's Duomo - hundreds of figurines of various saints. One can even climb and walk around the roof of the cathedral.
Cleaner, but also much less of a good value than Italy. What's special about Switzerland is not the history or architecture or the nature, but how people integrated living with nature. There are trains and cable cars reaching even very remote villages, but in a very unobtrusive way. This is also the only place where I did not experience train delays - pretty amazing.
On the negative side, the Swiss are good at cleverly disguising double pricing of tourists through "Swiss card" and "vignette". If you don't have the Swiss Card, you end up paying twice the price for pretty much everything, from trains to cable cars. Anyone can buy yearly discount, but for short-term visitors it is not worth it.
Houses in Amsterdam are purposely built not straight up. They figured even a few inches can add up and make upper floors more spacious.
Atomium, the unique landmark Brussels.
Köln's imposing cathedral. Not the biggest one around according to various measures, but it certainly feels the most impressive. From the ground level, the top looks quite small. In reality, it's a ginormous hunk of carved stone. While they were remodeling the cathedral, they brought the top down (I am standing next to it).
Main square in Brussels.
Gargoyle details of a building in Belgium.
Antwerp is another beautiful city in Belgium.
Street performer in Helsinki.
Burgos cathedral.
Bratislava Castle.
Vienna is one of my favorite cities in Europe, centrally located to many other places well-worth visiting.
Bridges of Prague.
Prague roofs are particularly steep, straight from a Disney's fairy tale.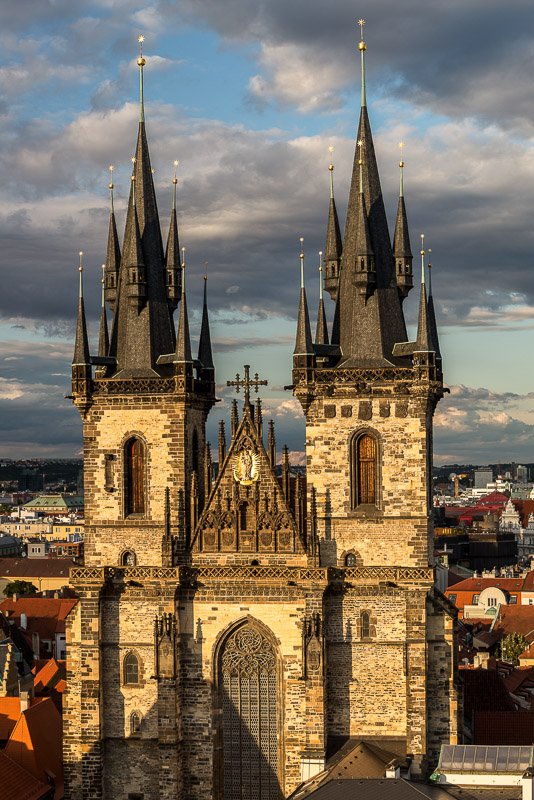 Prague's cathedral, best viewed from the clock town from across the main square.
The famous Karl's bridge at dusk.
Karl's bridge at dawn, the only time without hordes of tourists.
Horse carriage rides in Krakow.
East meets west - Warsaw.
Atop Novi Sad's fortress.
Novi Sad downtown.
Rhodes downtown.
Rhodes port, where the Colossus once stood.
Palace of the Grand Master of the Knights of Rhodes. They have the image of being fearless, yet when the Turks came, they ran to Malta with tails between their legs. People are so brave till someone with a bigger baton comes along.
Crystal clear waters of Karpathos.
Windmills of Santorini.
All the buildings are dazzling white on Santorini.
Island hopping in Greece.
Party island of Mykonos.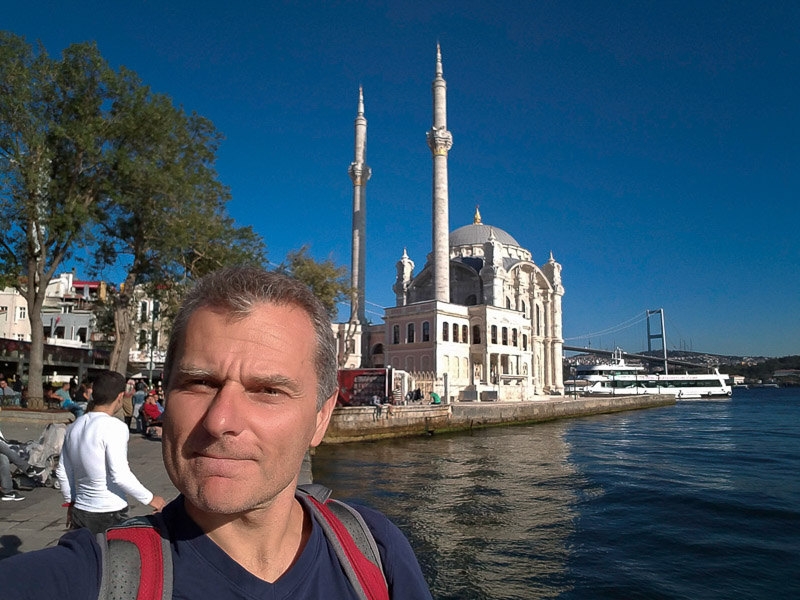 Mosque by the Bosphorus bridge.
Spices from central Asia in Egyptian market in Istanbul.
Colorful Turkish sweets.
Dervishes supposedly enter a state of trance by spinning around.
Blue Mosque at dawn.